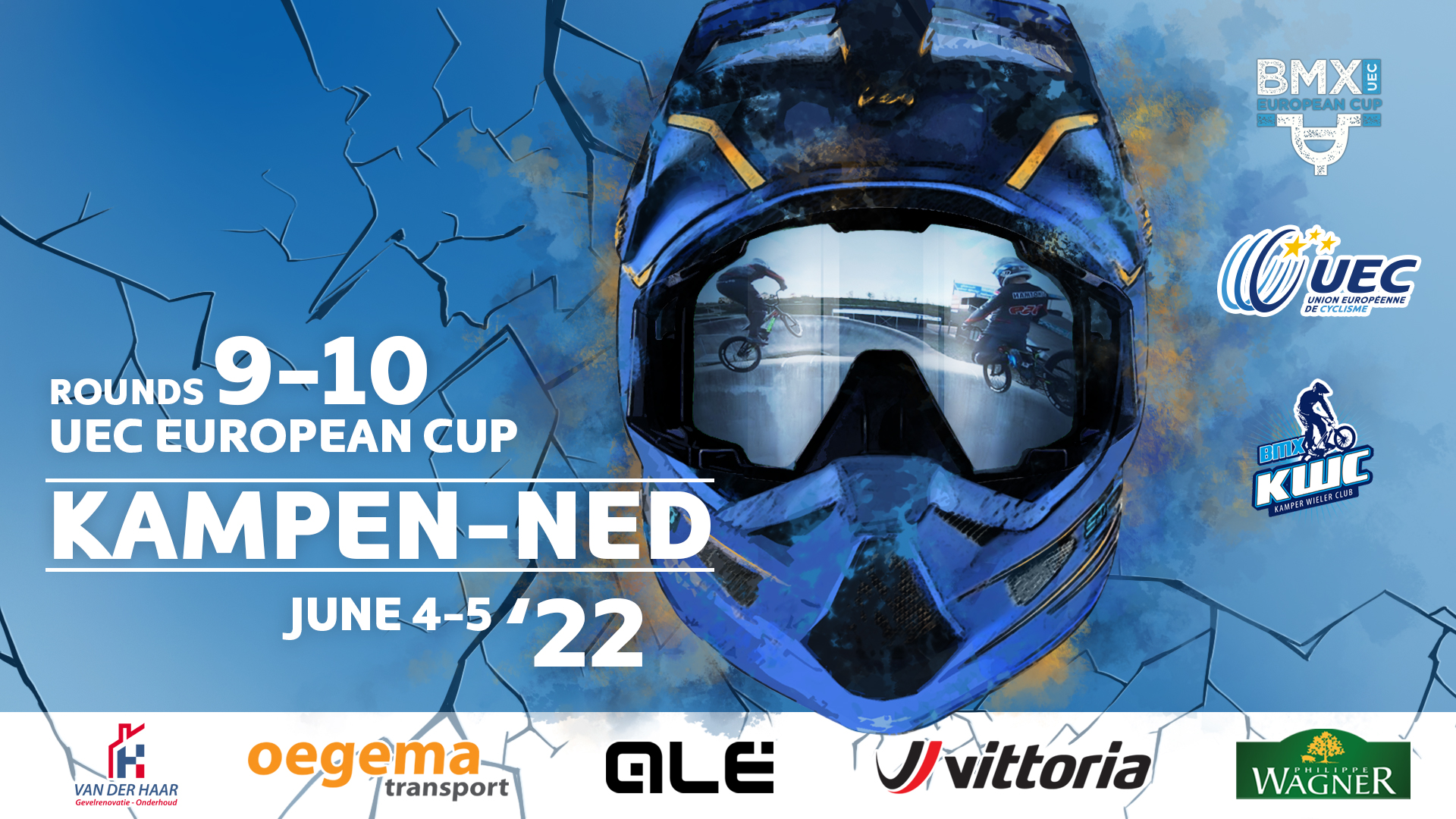 WELCOME
The club of KWC Kampen are proud to welcome you to the BMX-circuit of KWC Kampen in the Netherlands again. We have a good partnership and collaboration with Papendal to help with European Cup, World Cup and World Championship last summer.
KWC Kampen is proudly to announce that we are able to organize these two European Rounds in Kampen!
Please find all info in the Technical Guide!
Provisional Timing schedule can be found here.
THE CITY OF KAMPEN
Kampen has already inspired many painters. The view over the IJssel on the harbor, city quay and the many historic buildings is so special that Kampen enjoys the name of 'one of the most beautiful cityscapes in the Netherlands'. That alone is reason enough to plan a day in Kampen.


TRACK
The BMX-circuit KWC Kampen features an 8mt SX-starting hill for Championship classes and a 5mt-starting hill for Challenge classes.
The SX-track is approximately 395mt long, while the regular track is approximately 375mt.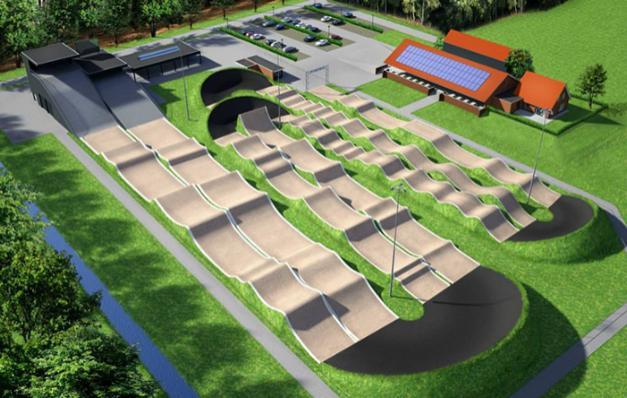 GENERAL INFORMATION
Address
Schansdijk 3, 8263AZ in Kampen
Competition
2022 UEC BMX European Cup Rounds 9 & 10
Saturday: C1 class
Sunday: HC class
Information KWC-Kampen
General coordinator: Rudy van Dijk
Email: uec@kwc-kampen.nl
Facebook: KWC Kampen – BMX
UEC Event Manager
Mrs. Jolanda Polkamp, email: jolandapolkamp@gmail.com
National Federation
KNWU
www.knwu.nl
E-mail: bmx@knwu.nl
Camping
Not possible at track site! Soil is not suitable, and no permit has been issued.
See technical guide page 19 for information Hotels, Campings etc.
Admission fee On Friday free entrance for all visitors.
(public)
On Friday free entrance for all visitors.
(public) Entrance on Saturday and Sunday only allowed with a valid ticket: order online ONLY (no cash payments)!
Children 5 years and younger: Free entrance
Saturday: € 20.00
Sunday: € 20.00
Passe-partout: € 35.00
WELCOME CENTRE
First go to the Welcome Centre: tickets will be exchanged for entrance bracelets or badges here.
LOCATION
Address of the track: Schansdijk 3, 8263AZ in Kampen
First check in at the Welcome Centre, situated at the end of the Zambonistraat, after you pass McDonalds Kampen.
Detailed directions can be found in the Technical Guide.
Opening Hours of the Welcome Centre:
| | |
| --- | --- |
| Friday | 3 June 2022 Open 9.00 a.m. Closed 12.00 a.m. – Open 14.00 p.m. Closed 19.00 p.m. |
| Saturday | 4 June 2022 Open 7.00 a.m. Closed 12.30 a.m. |
| Sunday | 5 June 2022 Open 7.00 a.m. Closed 12.30 a.m. |