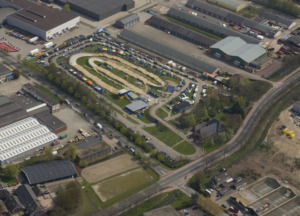 In 1955, the Kamper Wieler Club (KWC) was founded by a group of cyclists. In the 1980s, the cyclocross department was added. In the meantime, the KWC has grown into a close-knit club with a cycling and a motocross department, which, with around 250 members, work very closely together.
The KWC also has a beautiful accommodation at its current location, with own equipment such as a sound system, jury car and trailers, which can be used for competitions. Furthermore, there is the KWC farm, which is also regularly rented out.
KWC wants to grow with even more disciplines
Currently we are working hard to move the KWC to a new location. Here we will have a larger area at our disposal, which will make it possible to create more disciplines. This will allow us to put KWC on the map as an even more complete cycling association.
From Haatland business park to this new location
About 10 years ago we read in the newspaper that the KWC had to be moved because of the revitalization of the business park Haatland. Discussions have been held with the municipality of Kampen as to whether we would be willing to cooperate. KWC has always indicated that it would be willing to cooperate positively.
The municipality indicated that it would not be going so fast yet because of the phasing of Haatland and the KWC would be in the 2nd phase. We had talks but no concrete plans.
In 2008, the Municipality contacted the KWC again, this time to specifically look into relocation.
Several options were looked at as well as several possible new locations.
A common location was determined, which was the best solution for everyone.
The chosen location was the near the Schansdijk next to the Dog Club.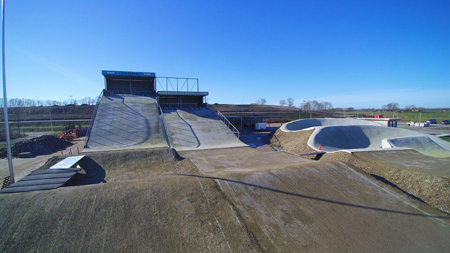 During the process and with the necessary investigations and consultation with the province, the landfill was involved, in order to create a safe cover on this landfill and to make it suitable for cycling.
To further elaborate the plans, several reports were prepared, to make everything clear.
At the beginning of this year (2013), everything accelerated, because then the studies and work of all parties were joined together.
And now it is time for the college and the zoning plan to be presented.
Developments are now in full swing. Check out News KWC for current developments.